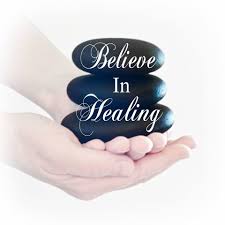 Elite Massage – 90 minute session Full body massage combined with Reiki inspired energy to relax and rejuvenate your body, mind and spirit. $125.00
Therapeutic Massage - 60 minute session A variety of deep tissue, myofascial and therapeutic massage techniques are used to personalize your session to your body's needs. Soothe and relax muscle tissues and encourage lymphatic and blood flow. $80.00
Spotlight Express Massage – 30 minute session Massage on the core back and shoulder muscles to unwind and release muscular tension. $55.00
Cranial Sacral Therapy + Back Massage Great for pain and emotional stress relief! This is a good choice to relieve chronic neck, back and shoulder pain. Includes spinal energy bodywork with massage therapy. $95.00
Headache, TMJ and Facial Pain Relief The skillful touch of Cranial Sacral Therapy offers relief for those suffering with headaches, neurological concerns, neck pain, TMJ and facial pain. (Session is done with the client fully clothed. Please, wear clothing with a natural fiber blend - i.e. cotton.) $95.00
Sinus Relief A combination of techniques, including aromatherapy, acu-pressure point work, Cranial Sacral and Reflexology are used to alleviate the pain and pressure caused by seasonal allergies. (Session is done with the client fully clothed. ( Please, wear clothing with a natural fiber blend - i.e. cotton.) $99.00
Reflex - Acu-pressure Foot Massage w/ Aromatherapy This session begins with an Ayuvedic scalp massage. Reflex points on the head, face, ears and feet are activated to not only induce feelings of deep relaxation, but also to relieve congestion to support the body's internal organs and their function. Feet are spritzed and cleansed with essential oils. Feet and lower legs are massaged with an aroma-enriched cream. (Not advised for those who are pregnant, have diabetes or taking heavy medications.) $110.00
The Zone - Energy Session Quiet the mind, re-energize and restore personal peace. Encourages greater focus, motivation and resilience. Beneficial for those dealing with anxiety and stress. Ideal for those on a journey of personal growth and realization. (Session is done with the client fully clothed. Please, wear clothing with a natural fiber blend - IE. cotton.) $95.00
Chakra Balancing Tune Up Session The goal is to assist the body's nervous and glandular systems into a more balanced and homeostasis state. Sound, color therapy and essential oils along with hands on energy work are used to promote personal wellness. Solfeggio frequencies are inspiration and powerful for the body and mind. The vibration sound of tuning forks are used to encourage the Chakra system. (Session is done with the client fully clothed. Please wear clothing with a natural fiber blend - IE cotton.) $95.00
Rain Forest Bliss - Many claim that this is their most favorite combination of techniques! This blissful session of relaxation includes a potpourri of modalities - Aroma-therapy, Ayuvedic Champi Scalp massage, a focused back massage and foot Reflexology. A customized aroma therapeutic enriched lotion is used for massage. $125.00
Mindful Moment - Energy Session Express Energy Balancing Short on time, high on stress, but need to re-balance and re-charge? Enjoy 40 minutes of energetic balancing touch and Reiki to get you going! (Session is done with the client fully clothed. Please, wear clothing with a natural fiber blend - IE. cotton.) $65.00
Health Building ~ because life is for living! Support for those with autoimmune issues. Fibromyalgia, Chronic Fatigue, Lyme, Arthritis and Neurological Conditions. An intuitive holistic approach full of wisdom that encourages healing and personal awareness to enrich one's natural state of health and well-being. Consultation required.
Cancer Support Gentle bodywork and support for those undergoing and recovering from cancer treatment(s). It is advisable to get your doctor's approval for complimentary/alternative therapies. Pkg. of three sessions $225.00
Not sure what session is right for you? Call for your free consultation.
Together we can find the right session for what you want and need.