Welcome to Aura Healing Arts
Energizing Wellness !
Savannah's leader in Vibrational Energy Bodywork and Massage.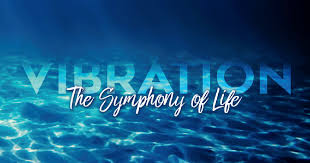 Everyone and everything vibrates energetically with their own frequencies. The higher the frequency of one's vibrational energy the more balanced one will feel physically, spirituality and emotionally. A higher vibrational quality allows one to feel more peaceful as well as to experience greater joy, love and personal health and well-being. Stress-induced emotions consume huge amounts of energy, disrupting and slowing down the flow of life's energy,
The manifestation of the physical and emotional reality is a result of the difference in vibrating frequencies and the flow of energy. The lower the vibration frequency, the slower the vibration; the higher the vibration frequency the faster the vibration. The body's electrical energetically activity happens in the cell's membrane. The lowest form of matter is an electron. Everything in life is comprised of electrons. An electrons nature is to vibrate. The human body vibration activity produces physiological effects – heartbeats, blood flow, nerve communication etc.
Everything from brain waves, physiological activity have a connection to Earth frequencies. It has been found that the earth's magnetic resonances vibrate at the same frequency as the heart rhythms and brain waves.
Stress, dis-ease and injury essentially are the results of a breakdown in cellular vibration and communication. The body's goal and desire is to restore the balance and vibrational flow of energy. Vibrational Bodywork is a great way to enhance the healing process. Spending time in nature and allowing moments of quiet meditation and prayer are important as well.
For a difference you can feel - schedule an Aura Energy Session !
By appointment only.
Always inform the Therapist of any health problems or medications you are taking. If you are under a Doctor's care, it is strongly advised that you receive a written recommendation for Massage or Bodywork.
Aura Healing Arts and its' therapists do not diagnose, or claim to treat, heal or cure disease.